5 new Token-based packages – Understanding our exciting new system
Member Announcements
|
Did you know
|
How To
|
Member Corner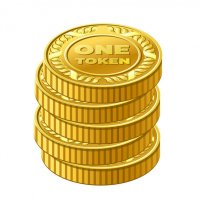 Table of Contents
Questions and Answers about the new Token-based system
Tokens required for Classes
Tokens required for Appointments
Tokens required for Events
SWEAT Introduces 5 new Token-based packages to replace the previous Memberships and Passes system
We're providing everything you need to know about the exciting new Token-based packages and how and more importantly why, they replaced our previous Memberships and Drop-In Pass system
1. Questions and Answers about the new Token-based system
Q: What are tokens?
A: Tokens are credits used to pay for a booked service.
Q: Will I be able to still use my Membership and Passes?
A: Yes, each membership and pass will be updated to provide an equivalent number of tokens.  Also, we will allow the continued use of existing Memberships through the end of the year.  At that time, all Memberships will expire.  For Passes, if they are on auto-renew, they will also continue to work.  If your Membership or Pass is not on an auto-renew processing program, it will be allowed to expire and a new token package will need to be purchased in its place.
Q: What are the equivalent tokens to the Membership or Pass I have?
A: Memberships, will be provided with a 10-to-1 ratio.  In other words, if you were allowed 3 classes per week, you will receive 30 tokens for the month.
Q: Can I use my converted Membership to book a personal training or other appointment?
A: Unfortunately no, they are restricted to classes only.  We are only allowing access to any service with the purchase of our new token-based packages.
Q: How many tokens can I purchase?
Q: How do tokens differ from memberships and passes?
A: Memberships and Passes provided a one-to-one structure for reserving services.  In other words, a 10 Class Pass allowed someone to ONLY attend 10 classes.  Also, a 2 session per week pass allowed the purchaser to ONLY attend 2 personal training sessions.  Token-based packages combine all offered services and allows the purchaser to attend any combination of services, i.e. Classes, Appointments, or Workshop Events, as long as they purchased enough tokens to cover the required service offering.
Q: The Memberships and Passes system was easy to understand, why was a new system necessary?
A: The main reason for this change was so our members and guests could have the freedom to use the tokens for any service, i.e. classes, personal training appointments, or workshop events.  A streamlined approach reduces the number of different memberships and passes we need to offer, thus simplifying your choices.  Lastly, it helps reduce our overhead on multiple credit card processing fees, incurred on every purchase.  Previously, if a member wanted to attend 3 classed per week, they normally started out purchasing this membership.  If they decided to add personal training and purchased those passes, that resulted in a separate purchase, and fees.  Also, if the member wanted to attend additional classes, and purchased add-on drop-in passes, yet another separate purchase and associated fees.
Q: How many tokens are required for a class, appointment, or event?
A: Great question, each service, is based on duration, and has a specific number of tokens required as shown below:
2. TOKENS REQUIRED FOR CLASSES
15 min = 1 token
30 min = 2 tokens
45 min = 3 tokens
60 min = 4 tokens
90 min = 6 tokens
3. TOKENS REQUIRED FOR APPOINTMENTS
15 min = 5 tokens
30 min = 10 tokens
60 min = 20 tokens
4. TOKENS REQUIRED FOR EVENTS
1 hour = 10 tokens
2 hour = 15 tokens
4 hour = 30 tokens
Don't forget to read about our updated Covid-19 vaccination and mask requirements mandate before returning to indoor classes, appointments, and workshops!