SWEAT supports state COVID-19 Vaccination and Mask Requirements
COVID-19
|
Did you know
|
Member Announcements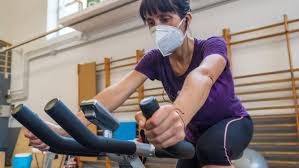 SWEAT supports state COVID-19 Vaccination and Mask Requirements
At SWEAT, we have, and will continue to follow the California state and local government recommendations for the San Joaquin County, by the California Department of Public Health (CDPH) with regards to recommended vaccine and mask requirements for indoor activities.
The CDPH Guidance for the Use of Face Coverings, requires universal masking indoors statewide between December 15, 2021 and February 15, 2022, irrespective of vaccine status.
We acknowledge that rigorous exercise while wearing a mask can be difficult.  However, for the safety of our staff and all members and guests, we respectfully expect everyone participating in any of our indoor activities at SWEAT to comply with these requirements and wear a mask that covers your entire nose and mouth at all times, or be politely asked to leave.
If you arrive for a scheduled appointment, class or workshop event without a mask, please inform us and one will be provided.