Can We Reopen? Your Weekly Tier Update #030221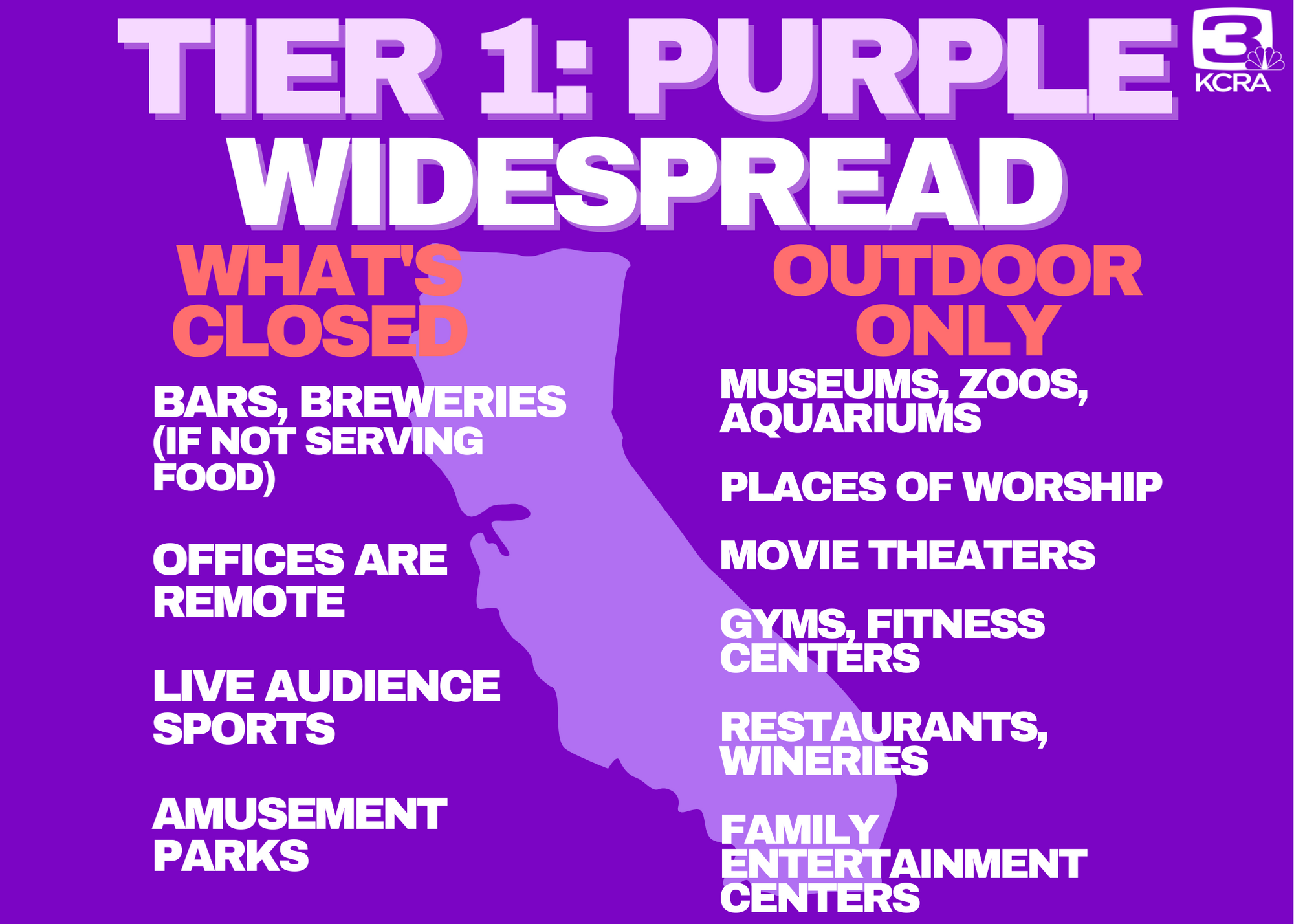 Q:  Can we reopen for in-door classes and appointments?
A:   Great news, yes for appointments, based upon the industry guidance information, we can host in-person, one-on-one personal training services!
However, for group classes, we can still only offer outdoor or virtual services.  As of Mar 2, 2021, San Joaquin County is still in the Purple Tier, but our numbers have been improving each week.  Updates are provided weekly on Tuesday.  The next update will be on Mar 9, 2021.
NOTE: The positivity rate has dropped down to the acceptable level for the Substantial, Red Tier, but the number of positive cases remains in the Widespread, Purple Tier therefore, we will remain in the Widespread, Purple Tier until both rates fall within the designated range (PASS)
Data provided by https://covid19.ca.gov/safer-economy/
Links to related articles
Can We Reopen?  Your Weekly Tier Update #022321
What does the Governor's lifting of the Stay-at-home order mean?