We've added new features to our SWEAT Mobile App
COVID-19
|
Did you know
|
How To
|
Tips and Tools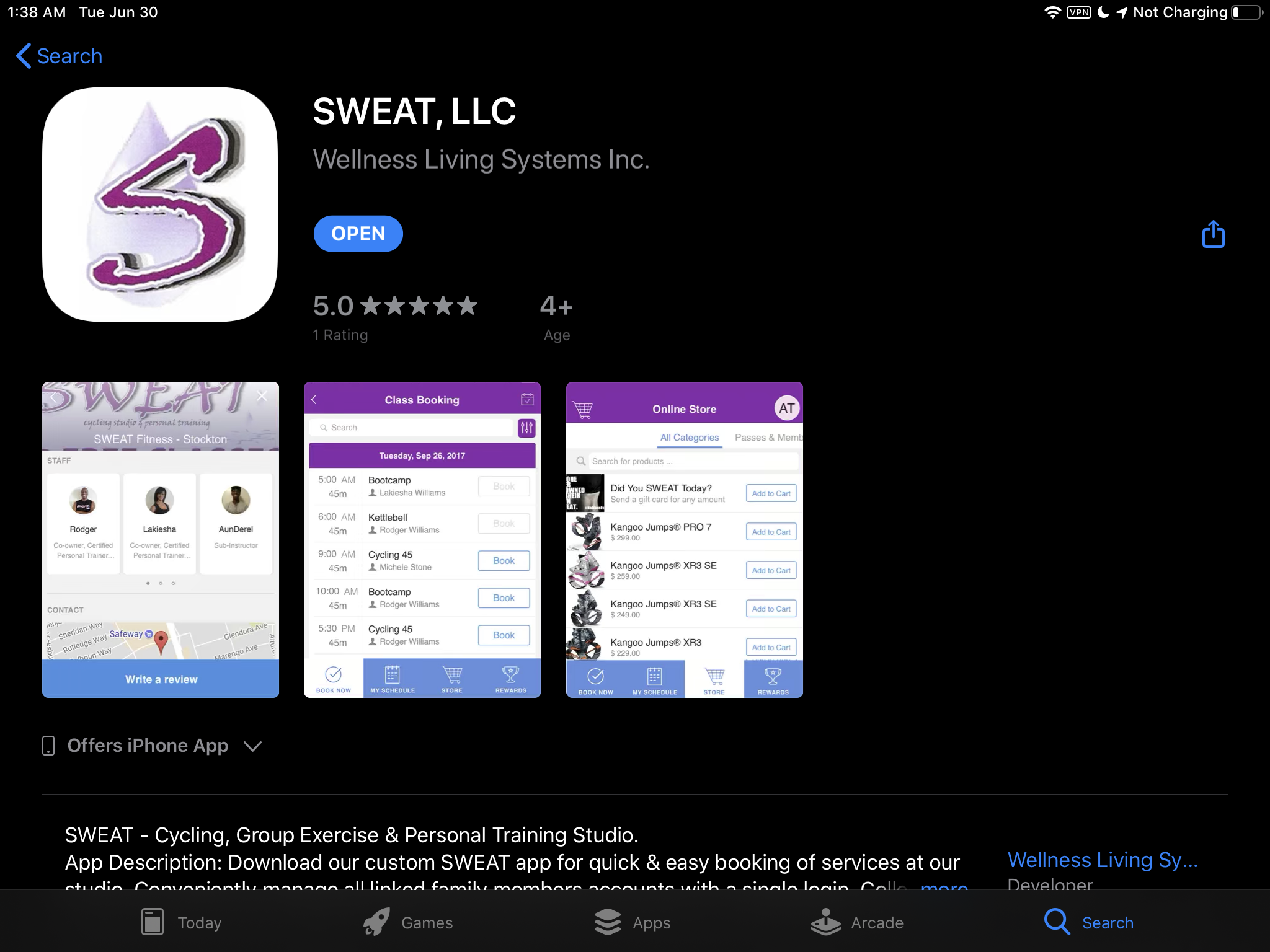 FitVID on Demand added to SWEAT Mobile App
One of the improvements we added is access to watch our FitVID on Demand videos from within our SWEAT Mobile App.  This update provides the flexibility to watch our videos on a mobile device, and even stream them onto your TV for viewing whenever and wherever you want.  With this new feature, you can browse through our list of videos, apply advanced filters to look for specific videos based on the calories, difficulty level, staff member, duration, tags associated, and even leave reviews on our videos with just a few taps on your mobile screen.
View Class or Event capacity and available spots when booking on the SWEAT Mobile App
We have updated the SWEAT Mobile App to provide useful information about the capacity allowed for this service.  This is useful to provide you with a level of comfort knowing how many other participants will be allowed to participate.   This is of particular importance while we are required to social distance.
View the location of upcoming services on the SWEAT Mobile App
We have updated the SWEAT Mobile App so that you will be able to view the location (which appears under the instructor name) where your upcoming services will be held. This improvement will keep you informed regarding everything about your upcoming services, including the date, time, staff member, and location. With this knowledge, you can select the service that best fits your needs and schedule.
Purchase Options for virtual services will not be displayed on iOS 
devices
In accordance with Apple's updated In-app purchase regulations, when you include the words Virtual, Video, and/or On-Demand in the name or description of a Purchase Option, it is considered an In-app purchase and requires you to purchase this service through Apple.  This carries additional costs to us and you.  To avoid this, these Purchase Options are currently not being displayed in our store (in the app).  They also cannot be purchased during the booking of a service using our SWEAT Mobile App on any iOS devices.
NOTE: This limitation only affects the purchasing, not booking, scheduling, or viewing of these services
This means that you will not be able to buy Purchase Options that grant access to our live virtual Classes, Events, or FitVID on Demand videos through SWEAT Mobile App on any iOS device.
To continue providing you with access to our virtual services, we recommend using one of our other tools listed below to buy Purchase Options for virtual services or, come to our physical location:
Links to related articles
How to Check-in, Cancel, or Join an Upcoming Service Using the SWEAT Mobile App
How to Check-in, Cancel, or Join an Upcoming Service Using the SWEAT Web Client App