Getting Personal: How to Select a Trainer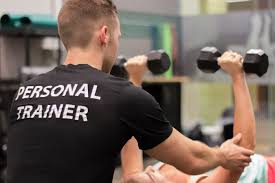 I just can't seem to get motivated and am considering hiring a personal trainer. How do I go about finding a good trainer?
There are many trainers out there and in my opinion, only a select few are exceptional. You'll need to interview a few certified trainers to select the one that truly understands your goals and blends with your personality.
There are several major organizations that certify fitness professionals: the National Academy of Sports Medicine (NASM), the American Council on Exercise (ACE), the American College of Sports Medicine (ACSM), and the National Strength and Conditioning Association (NSCA). These are not the only certifying organizations, but I hold these in high regard.
You can find a trainer on any of the sites listed above; all of the personal trainers at SWEAT are NASM trained and certified.   Each of them specializes in different populations and aspects of client development; like a focus on strength training, or cardiovascular conditioning, or balance, flexibility, and core strengthening.  Make sure the trainer you hire is certified or has a degree in exercise physiology. The credentials will not necessarily make them a good trainer, but you can at least be confident they have baseline knowledge.
When you meet with a trainer he/she should provide a free consultation. Things that should be asked and discussed in detail are goals, a health assessment, injuries, exercise patterns and history, type of lifestyle that you lead, days you want to workout, expectations, and your current nutrition program. If a trainer does not ask about your diet or habits, they aren't worth hiring. They must ask!
Before you have your first workout session, a trainer should take measurements, scale weight, and a body composition test. A body composition test is sometimes called a body fat test. It measures the amount of lean tissue versus fat. In fact, ask the trainer what is involved in the first session. See if he/she discusses a body composition test and measurements. The trainer needs to take these measurements to establish a starting point. It's the only way to monitor progress.
The trainer should then recommend specific time frames for reaching your goals. You should be very clear as to what the expectations are from the trainer.
A trainer should be absolutely passionate about health and fitness and absolutely passionate about helping people reach their goals. You'll be able to sense if they're simply going through motions.
When I have trained people who have lost more than 50 or 100 pounds, including myself, I can't describe the feeling of exhilaration. I know that person has experienced a major metamorphosis – a major transformation. Knowing I had a part in that is exciting. I believe every trainer should feel and want that.
A good trainer needs excellent nonverbal skills. They need to assess what your motivation is and how bad you want this. They also need to know how to motivate you. That requires finesse and determining the "triggers" that get you going.
The trainer should also document each and every workout. There has to be a monitoring of strength and endurance increases. Documenting each workout is the only way your trainer can monitor your fitness progression.
The first session or two may not be overly challenging. The trainer should be focusing on your form and determining the proper starting poundage for weights to be used for each muscle group.
After this, the trainer should slowly begin to increase the intensity and challenge. You will be surprised at what you can accomplish with a little push and outside motivation. You may not like weight training, but I guarantee a routine can be devised which you would find challenging and pleasurable.
You should always be learning from the trainer. Each session you should walk away with just a bit more knowledge. I am not one for talking a lot during a session. Let's face it – you are there to workout. However, there are times to teach and explain why I am doing something in particular.
It is not just about weight training and cardio. A good trainer should also assist with stretching, balance, coordination, etc. — always keeping your specific goals in mind.
There is tremendous value in hiring a good trainer and you need to feel comfortable with this person. If you don't – do not hire them! You must feel good about the person. They should be active listeners and never look around at other people when training you.
I always recommend watching a trainer on the floor with other clients and just observing how they communicate with a client. That will tell you a lot. You can also hire someone for just 3-5 sessions to see if it's a fit. Think of it as a test drive.
This should be a good starting point for you. Good luck!