We're excited to continue our Zoom virtual classes; here's what to expect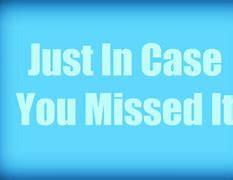 We're excited to continue our Zoom virtual classes; here's what to expect
Dear SWEAT Member,
First, we want to thank our amazing SWEAT family for continuing to support us during our mandated shutdown; we would not be able to re-open without you!  Also, a special thanks to all of you who participated in our Zoom virtual classes.
When the Govenor announced the mandate for gyms to shutdown, we quickly figured out a solution to use Zoom to offer virtual classes.  Within a few weeks, our software vendor WellnessLiving released a fully integrated Zoom offering.  They are also providing an easy way for us to upload the recordings to provide easy Video-on-Demand replays of the classes via an integration to a product called FitVID.
These two products carry an additional cost to us, but because of your faithful support, we will initially provide for FREE through September 30th, afterwards we'll provide the Zoom virtual classes and Video-on-Demand replays as a low-cost, membership add-on option, to those of you with an existing membership.  We will also provide a stand-alone option for anyone who purchase class passes and do not have an exisiting membership.
We will be using the new integration for scheduling our Zoom based classes beginning July 1st to simultaneously livestream many of our in-studio classes.  These classes are being added into the system and should be fully available by this Friday evening.
If you have any questions, please visit our newly redesigned website at https://SWEATstockton.com or call us at 209-956-9000.  We look forward to seeing you either in-studio or virtually.
Yours in, fitness, health, and wellness
Your SWEAT family,

#TeamSWEAT Staff & Instructors

p: 209-956-9000

a: 6355 Pacific Ave, Stockton

Follow SWEAT on Social Media

WE LOVE REVIEWS!!!